Artificial Intelligence is a hot topic and couple of weeks ago Haaga-Helia organized "AI Forum webinar: Experiences of top companies on artificial intelligence" which had four interesting company representatives, from companies that develop and apply artificial intelligence, sharing their expertise and experiences on today's topical AI themes. Here's my short notes from the presentations. Unfortunately the webinar recordings are not available.
From Data to Decision: How to Determine if AI is the Right Approach for Your Problem
Vili Hätönen, Data Scientist (Emblica) talked about data, can the problem be solved with AI, showed some example applications (detecting alien plants) and how to evaluate if AI is the right approach.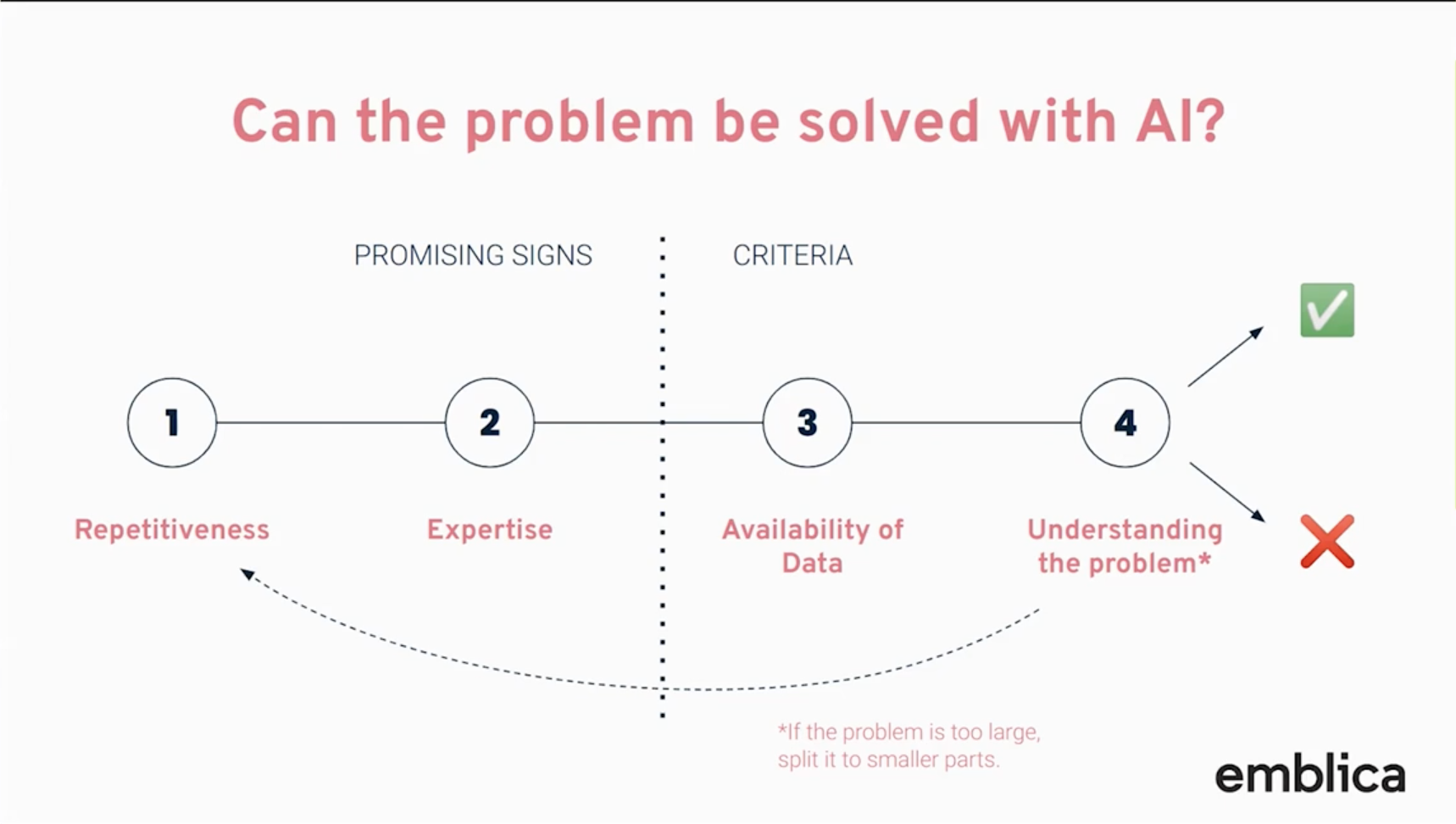 Työmarkkinatori AI-services
Heikki Niittylä, Data Scientist (Gofore) talked in detail how Työmarkkinatori uses AI in it's services. They use natural language processing (NLP) to provide recommendations to users for filling job listing and user profiles.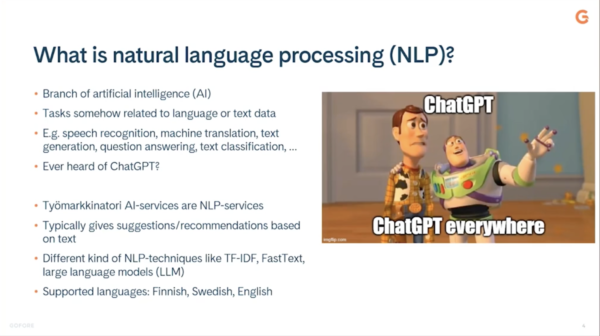 Työmarkkinatori services which uses NLP:
Skill & occupation recommendation

ESCO classification of skills, competences and occupations

Job posting – employee profile matching

Matching algorithm uses several techniques, some of them uses NLP

Detecting language skill requirements

Required language skills
Optional (valued) language skills

Service class recommendation
Keyword recommendation

e.g. "career planning"
Based on Annif, a tool created by Kansalliskirjasto
Examples of suggestions to users: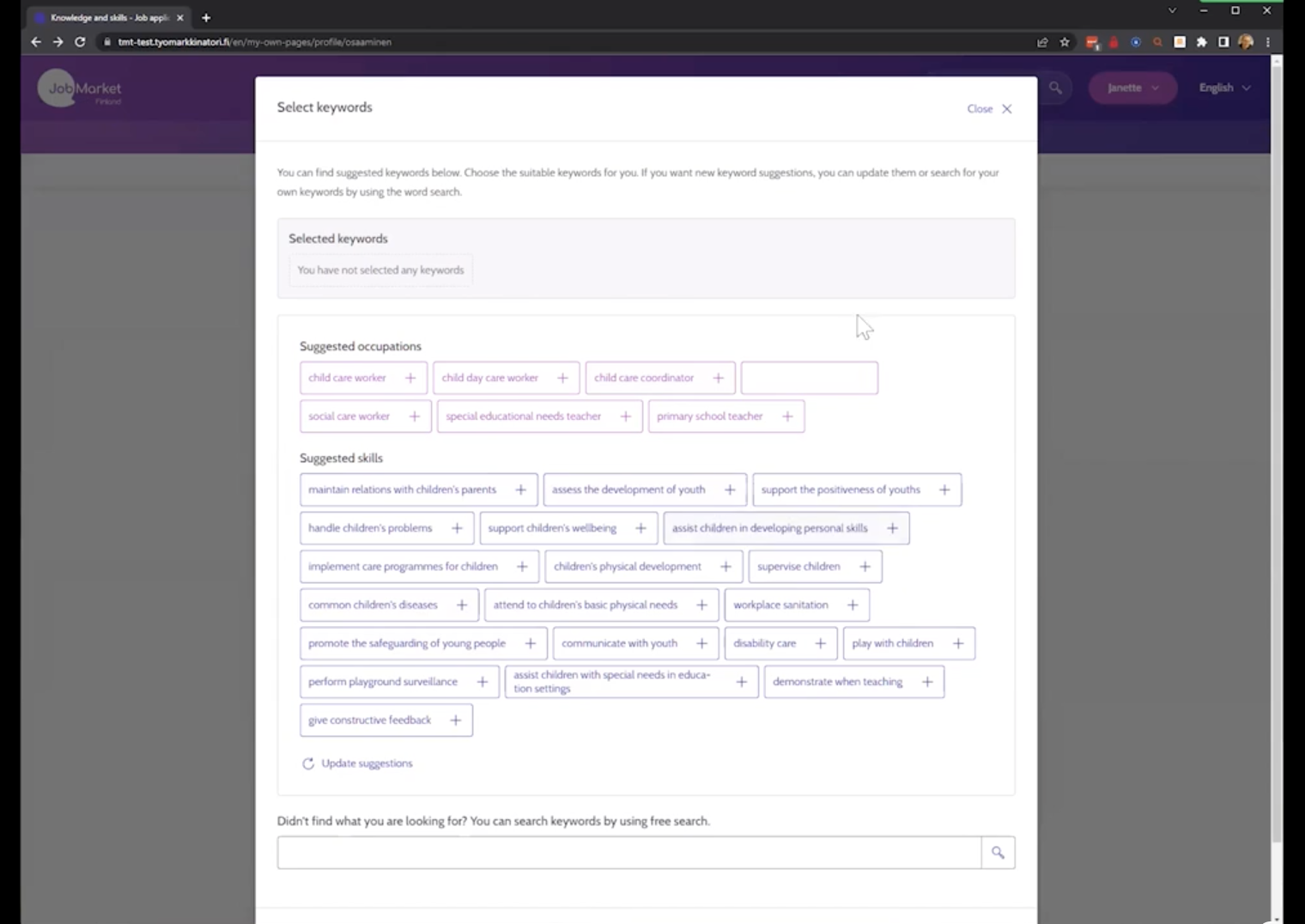 No Data, No AI
Jarl Matti Anttila, Chief Creative Officer (Jakamo) told about supply chain collaboration platform for manufacturing industries.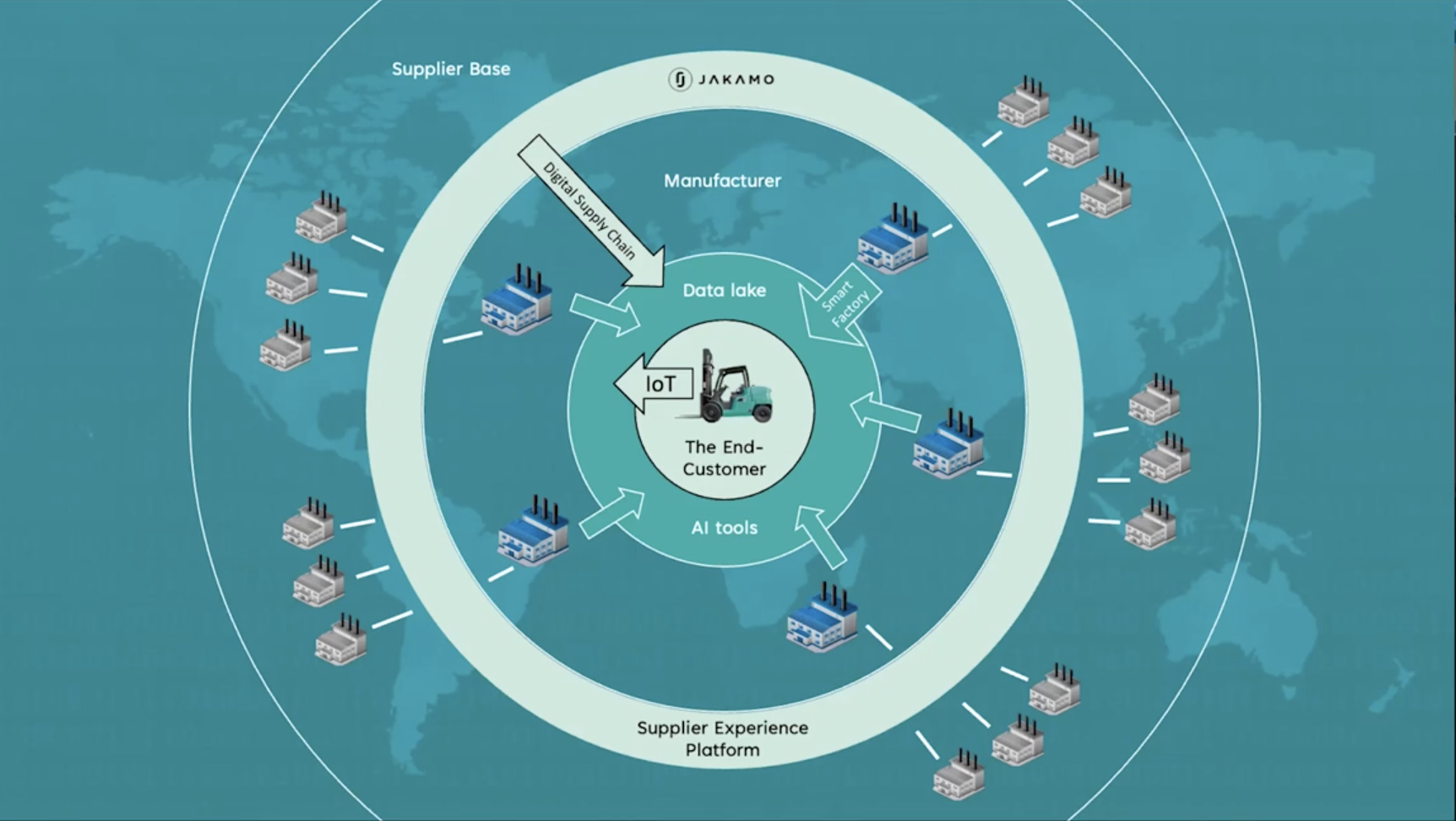 From Sustainable Principles to Sustainable MLOps
Satu Korhonen, ML Engineer (Solita) talked about sustainable MLOps.